Hey Everyone! 
Guess what today is...
TODAY IS MY
It's been 3 years since I joined Wizard101, since September 5, 2011. Both my wizard and I have progressed throughout the years of joining Wizard101. For this post, I asked people on twitter to pick a number from my screenshots. I have a total of 6628, and I deleted a few thousand se...
Read Full Post »
Hey everybody!
I really haven't been active at all on the site for the entire summer, and it was relatively busy for the most part. 
I have drawn MUCH more new art, featuring many new styles as well as pet training and some questing!
1. ARRRT
I've recently started a chain of simple "chibi" style creatures (the correct term is "kawaii creatures"). I'm slowly trying new borders and shading. These are rather quick and fun to do, bu...
Read Full Post »
Hey everybody!
Man. I have probably been inactive for about more than a month now, due to lack of time to write a post and a lack of ideas of WHAT to write in a post. I have a vague idea right now, so let's go ahead with it!
I wanted to bring up the topic of the Spiral Ball, which actually occurred a week ago on Saturday (the day AFTER when I'm supposed to write my blog post) but it brought up a couple of things that have been circulating through my head for quite some...
Read Full Post »
Hey guys!
So a few days ago I had a discussion with my friend Timothy Lighttalon about the relatively new KR part 2 update, and in particular, Old Cob. I'm going to share this discussion with you guys. It's mostly Timothy bringing up the ideas, with me putting in little tid bits (I still haven't QUITE finished part 2 yet) and asking more questions for Timothy to answer! Everytime I use "…." in the discussion, it means I'm skipping over a few par...
Read Full Post »
Hey Everybody!
This is a bit more of an improvisation post, and is basically just a little informer or piece of advice for any type of artist, whether aspiring or experienced.
I was informed twice in the same month that my own artwork was plagiarized in two different Easter contests. Now, I wasn't really angered by this, but I was disappointed to see how people didn't take the effort to make their own design for their entry. Everybody has creati...
Read Full Post »
Hey guys!
Oh man, I've been extremely busy this week, with report cards coming out, a badminton tournament, the citywide science fair, and a math contest… whew!
For the minimal time I've had to work on Wizard101, my pyromancer is still in Tyrian Gorge, and we defeated the first Broodmother. Right now, I'm working to find the Moon's Crown to help restore Queen Sabrina (the Broodmother) to her original state.
Meanwhile, I've created my new b...
Read Full Post »
Heeey Everybody!
Yeesss, it's a late Friday post... Spring Break is coming to a close for me, and i'll go back to busy schoolwork for 3 more months, and then a 2 month break.
I've done so much questing this past break. In fact… I have finished Azteca!
After entering Pitch Black Lake, I entered into another state of "Wizards block" where I couldn't quest further, because I was on Pyramid of Mother Moon. Now, this dungeon is not hard until the ...
Read Full Post »
HEY GUYS!
Spring break is FINALLY upon us (me? us?)! I can finally do more blogging, wizarding (yes, it is now a verb ;)) and drawing!
This week, I'll go to a different area of focus and I'll actually tell you guys about some of my WIZARD'S adventures in-game. Nice change from a whole bundle of artwork every week, eh?
I've actually gone quite a bit through questing, and I'm around the beginning of Pitch Black Lake, since I finished Tierra de ...
Read Full Post »
Heey everybody!
HAPPY VALENTINE'S DAY! (and all the other mushy-gushy stuff that goes with it)
Hopefully you guys had some sort of enjoyment with your loved ones (or are like me, questing on Azteca like it was any normal day…
For all those single people out there, don't ever forget you have friends and family that can also make your Valentine's Day incredibly enjoyable! Nobody is EVER "forever alone".
My Valentine's Day sort ...
Read Full Post »
Hey Guys!
I had an AMAZING birthday last week: SO many birthday wishes, I'm so grateful for all my fellow wizards! I went out for sushi and had a whole bowl full of udon (MAN was that satisfying) but my true highlight of the week was getting THIS: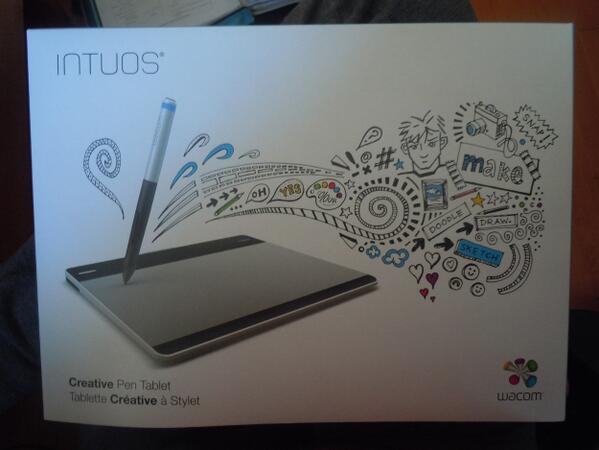 *cue Hallelujah music*
YEESSS it's a Wacom Intuos Pen Tablet, something I've been coveting for the past few months...
IT'S FINALLY IN MY HANDSSSS...
Read Full Post »