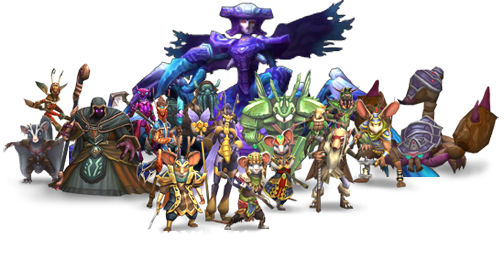 Shadow Morganthe render belongs to Swordroll
I know this is pretty late. But I figured if it involves new content, it would be best to post it in over a month. That way I wouldn't have to spoil it for a lot of people. And for those people who can't wait to do Khrysalis Part 2 and is reading this post. I apologize but I gotta do my job here.
I'm going to be truthful here. Before KH Part 2, I hardly went online. So, in Part 1, I had assumed that it'll take me forever to find some questing buddies or let alone someone to help me with the bosses. But I'm glad that KI had invented the Team Up! thingy. It was extremely helpful to me and it got me to level 100 within three days.
So, when it comes to explaining new content, I'd like to keep things said through pictures and captions. That way I won't have to explain a story that you won't be able to enjoy yourself if you have early knowledge on. All you need to know is that when you approach the ending -- Morganthe's ending. Be prepared.
First of, no. Just no.
Am I dreaming? Or did I just end up getting lost and found myself in Skull Island again?
*heavy breathing*
I still regret not taking those underwater basket-weaving classes...
*cue dramatic music*
O hai dere gorgeous
Ooh boy! Time to mess things up!
Gettin' real tired of your pegasi poop, Saul.
*insert Frozen reference pictures that I'm too lazy to post*
Dem action shots doe.
That's all I have to give. I hope you enjoyed this post whether you've done KH P2 or not. And I hope you guys like the title picture that I edited at the top of this post. I'm glad to say that you can expect more photos in my posts.
See you!
Categories: Marissa's Blog, Wizard101