Heeey everybody!
Wow. I'm SO sorry to everybody, I've been inactive as a blogger this month, due to homework and I admit, laziness. I couldn't find anything interesting to write for a blog post, and I'm thinking my art showcases may become boring after awhile…
On Sunday, it's my birthday. *CUE THE CONFETTI CANNONS!*
I wanted to take this last blog post of the month to give a huge appreciation shout-out to many different things that have...
Read Full Post »
Heeeyyy everybody!
So I thought this week would be appropriate for a little contest
 And I am totally not improvising this as I type this post right now.
Basically I have a housing pack to give away, and the contest doesn't take much effort at all, it's just a simple "comment below with this" contest.
This month is essentially the month of giving: where the generosity shines out in EVERYBODY, spending time with family and friends, and recognizing how precious those...
Read Full Post »
Heeeyy everybody!
Ugh. I am REALLY looking forward to Christmas vacation... school is getting really sloooooowww...
Anyways, I'm just here to show you some more art stuff. XD Hey, it's my passing time for stress relief... orrr if i just feel like procrastinating on prioritized stuff for something much more FUN!
Anyways, I've finally finished the Wizard101/Frozen mash-up I showed you all yesterday: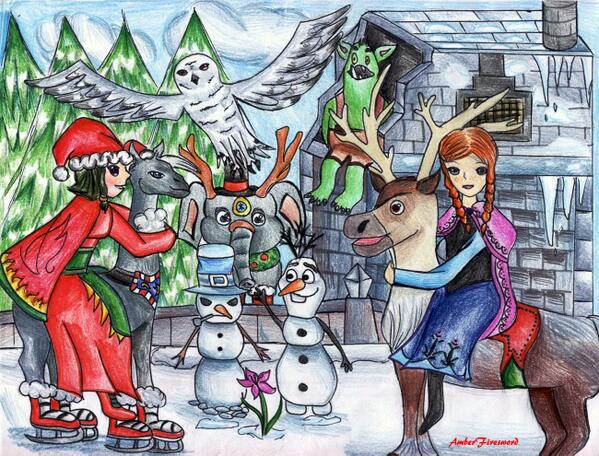 Ya...
Read Full Post »
Heeeeyyyy everybody!
So, I've been managing to squeeze in some free time for some graphic doodles and other random blobs of art, here's just some of my recent ones that I'd like to show: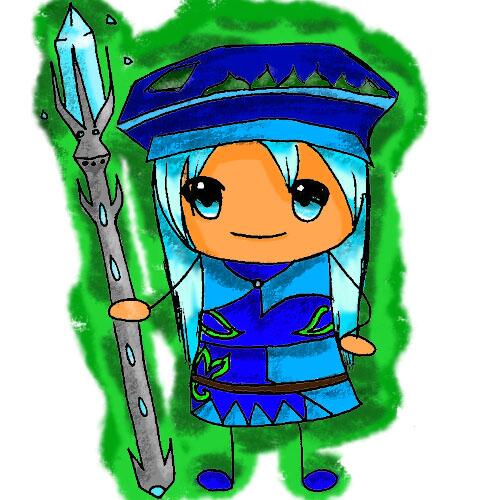 Look familiar?
Yeah, it's Darby's character, from the first lineart tutorial I made a few weeks ago!
 It's now completed and coloured, with shading in the clothing and hair (hopefully you can see the dar...
Read Full Post »
Heyyy everybody!
Today I'm doing something special: I'll be showing you how to DRAW my graphic chibi outlines, which I've been doing for awhile now on twitter. In case you haven't seen them, here are some examples. I use Adobe Photoshop version 7.0, if anybody is curious.
Read Full Post »
Hey everybody!
Man, so much has happened these past few days!!! I have contracted some of the important points onto a piece of paper... it's a quick doodle, haha.
SO. LET ME EXPLAIN MY WEIRD DOODLES AND THE ACTUAL STUFF GOING ON IN-GAME:
Bee Dance Emote:
This. is hilarious. the doodle in the picture is sorta representing my initial interpretion o...
Read Full Post »
Hey everybody!
The past few days have been pretty busy... report cards, rememberbrance day, questing in-game...
BUT I have finished ZAFARIA! Finally. after. all. that. questing...
Big Thanks to Duncan Stormthief, Trevor Wildtail, and Jacob WaterBringer for accompanying me in this
 Mirror Lake is definitely a challenging dungeon. Tse-Tse Snaketail, Spectral Guardians, Bruisers, and the Spiders are NOT to be trifled with alone. Well, at least when you're my level
Read Full Post »
Hey Everybody!
I haven't really been playing wizard101, but i have been getting high on candy... hehe...
Halloween has just passed, and Thanksgiving (for you Americans :P) is just around the corner!
I have a contest for all you guys
Email [email protected] with what YOU ARE THANKFUL FOR IN WIZARD101 and include an explanation. Maybe it was all the amazing friends you met on there, or the simple existance of the storyline itself! Be unique and creative! If you...
Read Full Post »
Hey Everybody!
Today is just an update post full of random events that have occurred in the past 2 weeks... I've been on wizard101, balancing it with all the other stuff happening in my life... The new world is the talk of the town, but I'm still not to promethean yet, so I can't experience it with you guys on test realm. HOWEVER, I'm FINALLY almost done Zafaria!
That's right, I have the quest to finally encounter Morganthe in the depths of Zafaria. After countless quests of co...
Read Full Post »
Hey everybody!
I'm really sorry I haven't done a friday post in awhile... school is already wayy more faster than last year, and i'm swamped, just because of the inner procrastinator i am.
I've still been drawing though! I have art as a class this term and i'm doing something called a sketchbook assignment which requires your best 5 drawings, each given a specific criteria and you hand it in for marks. I've also been drawing for fun too, related to my favourite MMO's
Here...
Read Full Post »